Gina's Balloon Decor is now offering balloon deliveries throughout all Madison and Huntsville areas!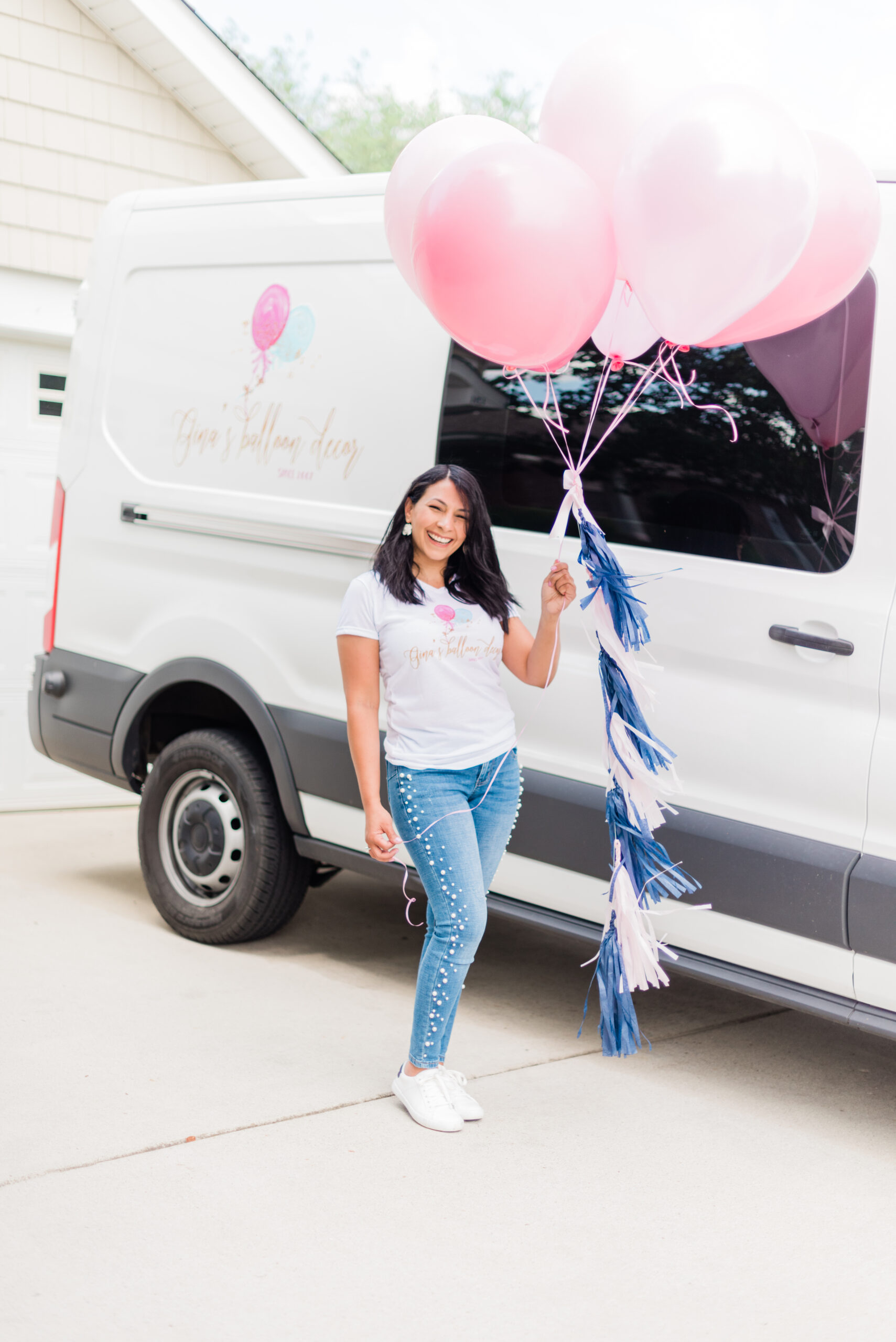 Balloon arrangements delivered straight to your loved ones are a great way to celebrate! COVID-19 and social distancing have taught us just how much we love (and miss) our people and how to creatively celebrate with them.
You can now order helium balloons, balloon bouquets, yard balloon topiaries, balloon arches, and organic balloon garlands to jazz up your front yard. Watch out Zoom calls and drive-by parades; the balloons are coming! 🙂
I'M READY TO DELIVER TO YOUR FRONT DOOR OR YARD. See the directions below to get started. And please place your order 7-14 days prior to the intended delivery date.
Click here to check out my most requested designs and prices for each of them. Most of these designs would be suitable for indoor or outdoor display. If you have an event or you need me to come to decorate your house, please fill out this form to get a detailed quote – Request Quote! To place an order for delivery, please read the step by step below 🙂
How To Place An Order?
1.) If you see something you really like in the price guide, there's no need to wait for a detailed quote. At the bottom of this page, you can fill out the order form.
2.) As soon as you have submitted it, I'll receive your balloon order request in my email.
3.) I'll send you an email to confirm your order and any other important detail about your balloon delivery!
4.) After we agree on all the details I will send you an invoice. Once I receive your payment, the delivery service will be assured for your loved one on the date that you requested. Don't wait for too much to place your order. I recommend ordering 7-14 days in advance to guarantee a spot on the calendar and have your balloons in stock. Due to limited availability, any order can be subject to rush fees.
If you have any questions before placing an order, please write to me at hello@ginasballoon.com
Ready to Order? Please, fill out the form below!