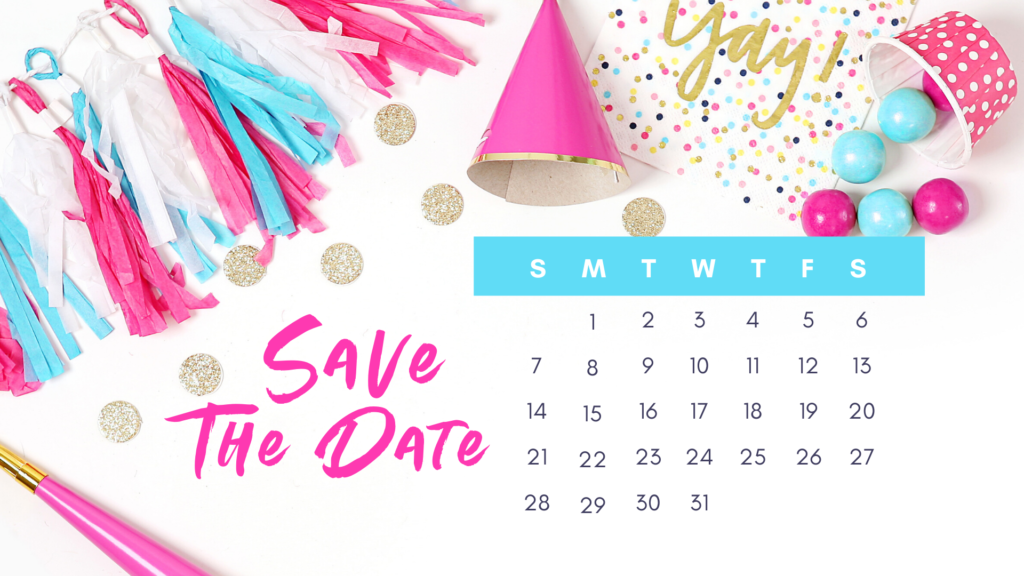 We're now offering "Save the Date". This option allows you to book our balloon styling services for your party well in advance, as soon as you know the event date. Don't worry, though; the details can come later.
Why?
Because of great customers telling other great people, my business is growing, and days are booking quickly! "Save the Date" helps us to get on each other's calendar well in advance of your shindig.
When?
As soon as the event date is set in stone, you can "Save the Date."
How?
Head to this link to check my availability > HTTP://ginasballoon.com/hire-me. It's the first thing to get the ball rolling, in our case, the balloons! 😉
If I'm available for your date, click here to pay the $150 non-refundable deposit.

The $150 deposit will be applied to the first invoice you receive from me. Once we begin planning your event, usually 6-8 weeks prior to the date, you will choose balloon designs, and then I will send an invoice for 50% of the total balance for the designs and services. Your $150 deposit will be applied to the first invoice.
The $150 deposit is non-refundable because I hold a specific date and time for you.
"Save the Date" is only an option on dates that I have availability. Because childhood goes so quickly, I reserve the right to hold days for family time with my boys and vacations. I work hard to mark those times in my calendar to lessen confusion over my availability. 🙂
You will receive an email from me confirming your payment and the reserved date.
Note: Do not pay the Save-the-Date deposit before confirming with Gina's Balloon Decor that we have your date available. Please, click here and fill out this form to check my availability for your desire date before making your deposit payment. Thank you!

"Save the Date" is an option for anybody – previous client or a new one!

If you have questions, please send me an email to hello@ginasballoon.com. And, if you want to know more about how my balloon services work, read this. It's a post about what to expect from start to finish if you hire me.