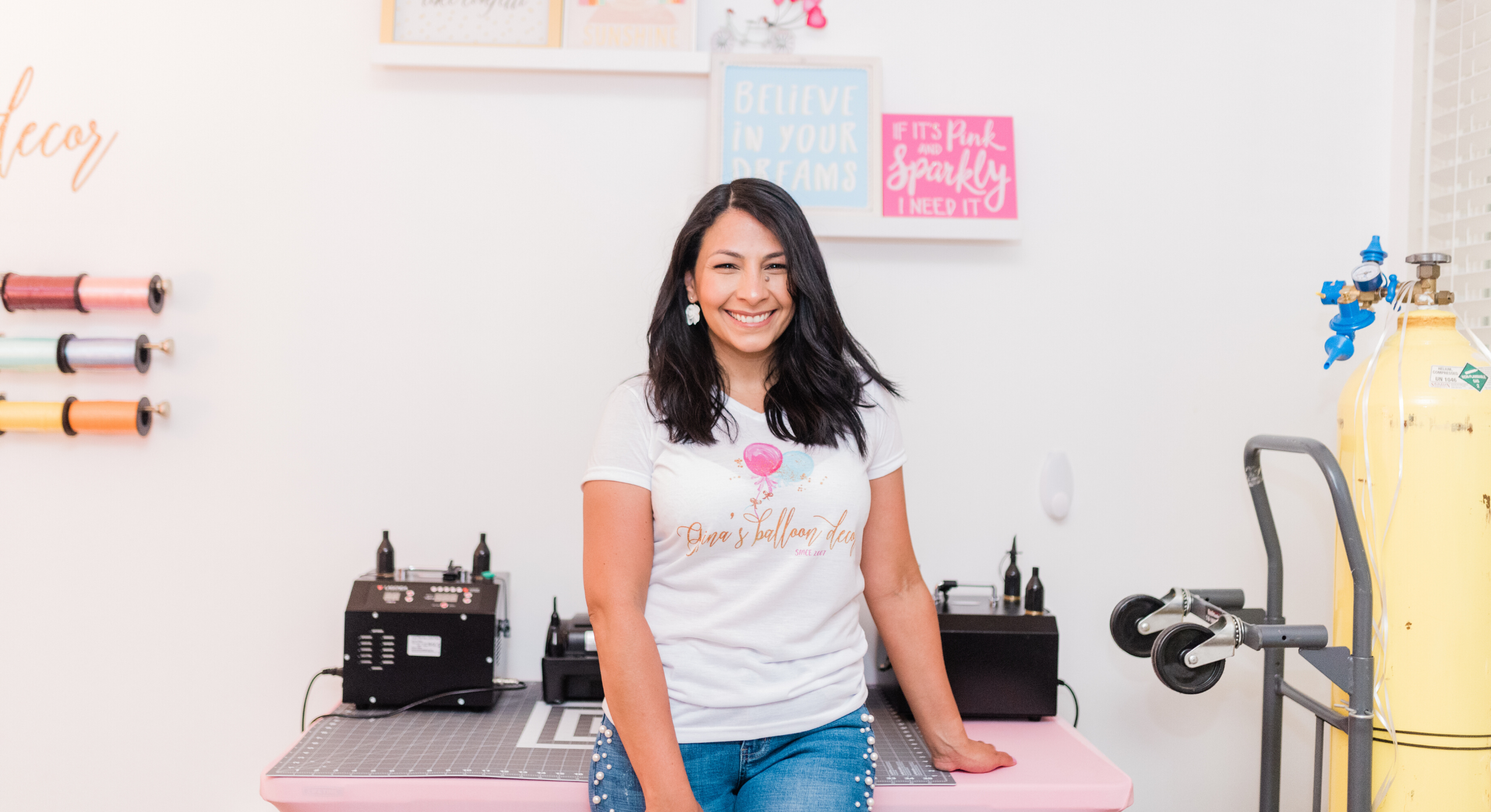 First, a huge thank you for checking out Gina's Balloons! We're located in Madison, AL and offer balloon-decorating services to all of Madison County and balloon deliveries to Madison City and Huntsville.
Start with the request quote form
This form – Request Quote — is essential to get the ball rolling, or in our case, the balloons inflated. 🙂
For most events, we need this form 14-21 days prior to your intended date, and for helium balloon deliveries or balloon bouquets, please complete 10-14 days in advance. Now, for a very large shindig or an extra special delivery, a 1-2 month lead time is best! Because we realize party-planning emergencies happen, we do offer rush services for an additional charge, assuming we're available.
Also note…completing the Request Quote form does not guarantee we'll party together. (We hope so, though!) It is simply the initial step so that availability and pricing can be established.
On the Request Quote form, fill in EACH BLANK and answer EVERY QUESTION please. Yes, we need it all completed so that we can give you the most accurate free quote as possible. It's only about 15 questions or blanks and takes around 2 minutes and 37 seconds to finish. ☺
A little time upfront equals a big-time party later! You already know that, though, because you're here planning.

After Hitting Submit
Once you hit Submit (pretty pink button at the bottom of the form – you can't miss it!), we'll receive notification of your completed Request Quote in our inbox.
If the form is submitted successfully, you will be directed immediately to a Thank You page, which gives a little more info about what to expect concerning your quote.
If you are not directed there, please complete the form again and re-submit or send me an email to ginasballoonpr@gmail.com.
Why We Don't Give Quotes Through Direct Messages on Facebook or Instagram
Sometimes excited party planners ask for quotes or want to hire us through our direct messages on social media or by email…and we look forward to helping them create a great event or surprise a friend with a balloon delivery.
But, due to the info we need to make this happen, DMs and emails are not ideal. (We may have even sent this blog post to you through DM to point you to our Request Quote form.)
Plus, keeping requests in one place on our end ensures we see and address them.
We can't wait!
Click here to request a quote. Once you hit submit, you've done the work, and now it's our turn. ☺
We look forward to receiving your Request Quote form!

A quick recap!
Complete our Request Quote form (yep, every question please!) 10-14 days prior to your important event.
If the event is really large, a 1-2 month lead time is best because we'll have a lot to talk about and do!
After hitting "Submit" on the Request Quote form, you should be directed to a Thank You page.
You'll hear from us through email concerning your quote usually within 1-3 business days.
Completing a Request Quote form does not guarantee us working together; available dates and pricing must be considered first.
We at Gina's Balloon Décor believe, "Balloons never fail to make people happy." We hope you agree and look forward to working with you!