I'm pleased to share these beautiful photos of the Fruity Summer Soiree that we helped put on a few weeks ago. Everything came together with the right planning and perfect team to achieve this amazing result. The natural light entering through the main window of our new venue in Huntsville @riversidevenue made it possible to capture these images, expertly displaying the hard work of an outstanding group of professional, talented, and entrepreneurial women.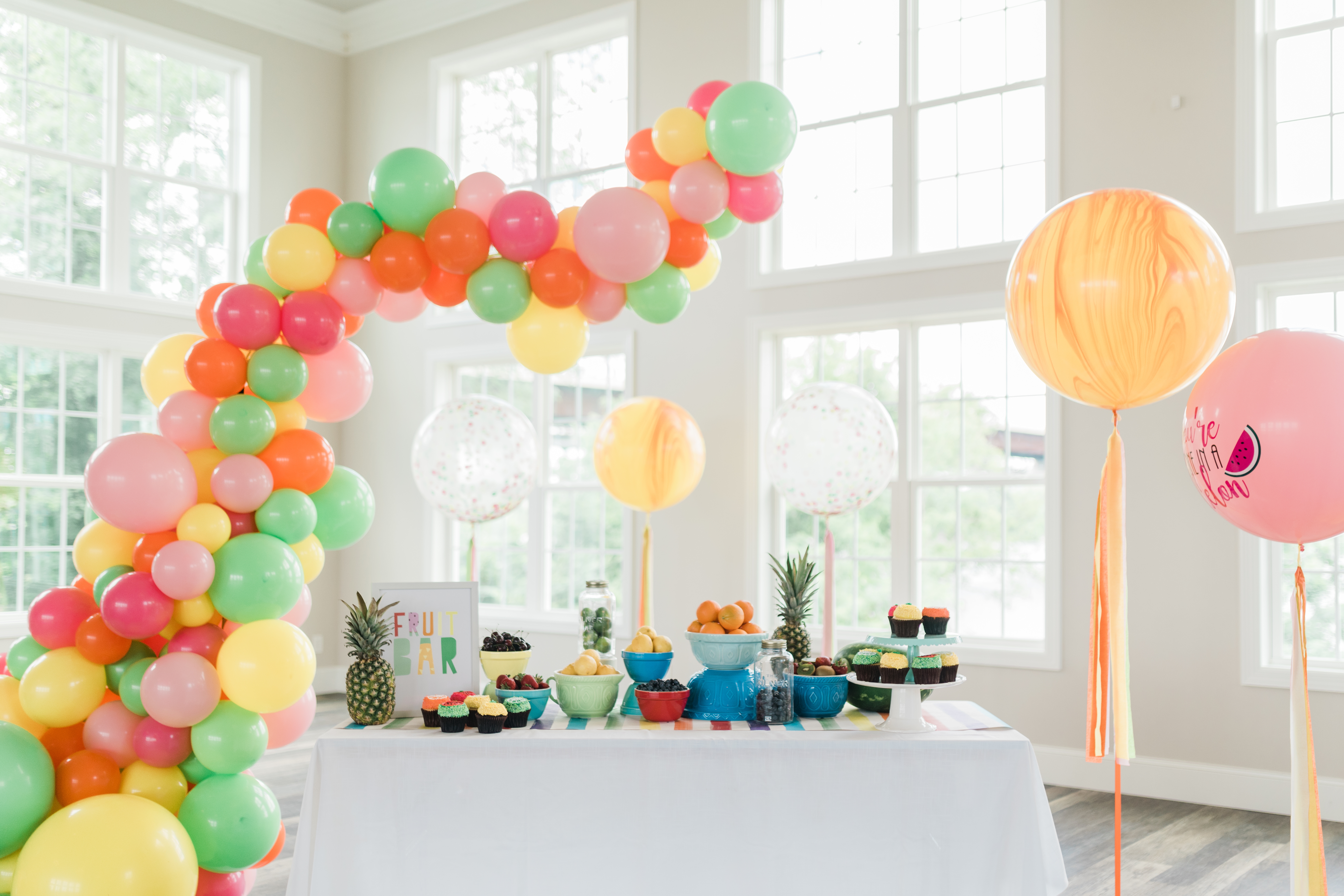 See firsthand how we delight our clients with everything can create for their parties. Behind the camera was the incredible photographer @gkiaphoto—not a single detail escapes her! Gary-Ann is not only an incredible photographer, but also a great leader and entrepreneur.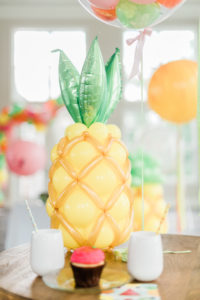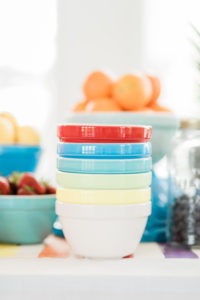 The tables were adorned with the latest collection from @dellaskitchen. So much beauty to be found in their jars and bowls! You'll definitely want one for yourself. And did you see those cupcakes from @smallcakeshsv? They're delicious, and the smell gives you the urge to try one as soon as you see it!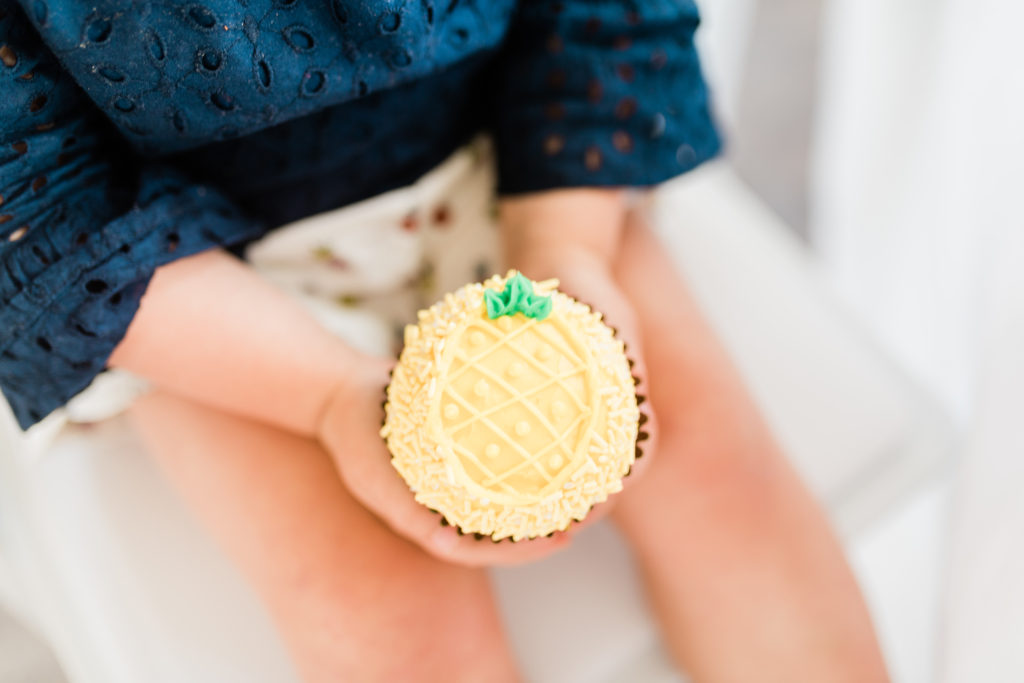 No party begins without an invitation, and the stationary was made by the talented and creative woman behind @saltandpaperie, who inspired me to recreate her invitation with my customized bubble balloons that I then used to decorate various areas throughout the room.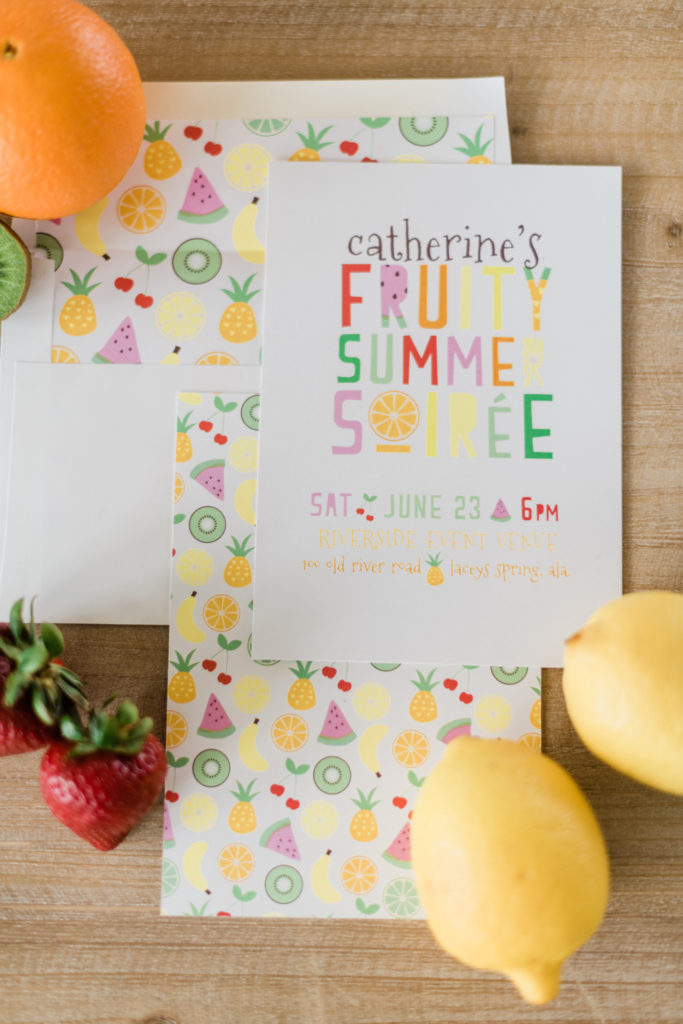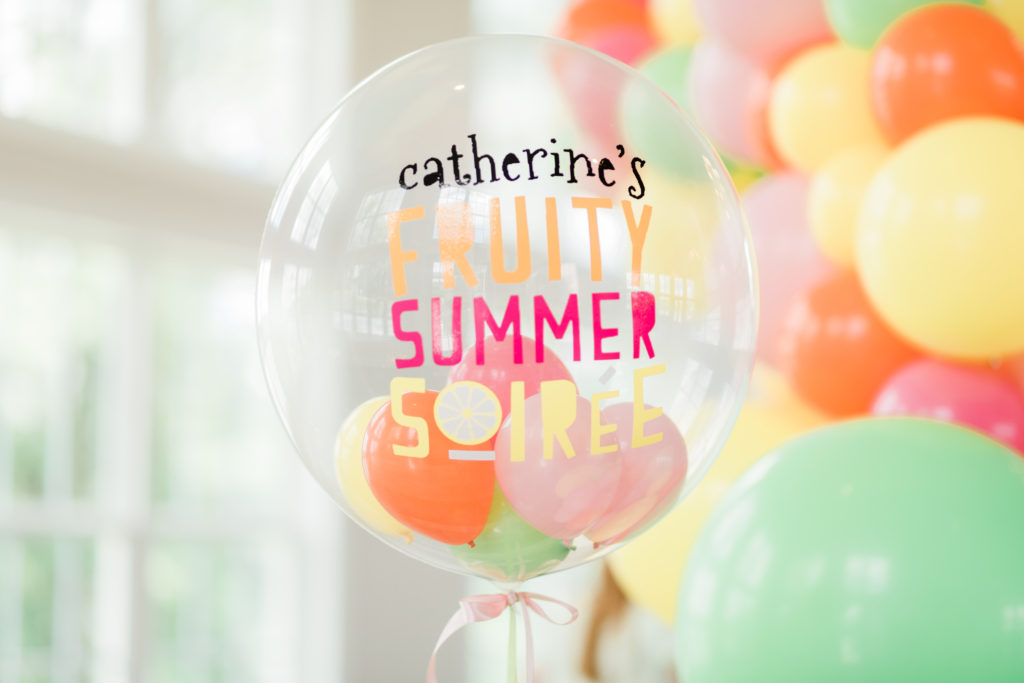 The refreshing, colorful, and summery theme inspired me to use the latest trends in balloon decoration. The organic garland made from balloons of different colors and sizes is "in" for any type of event.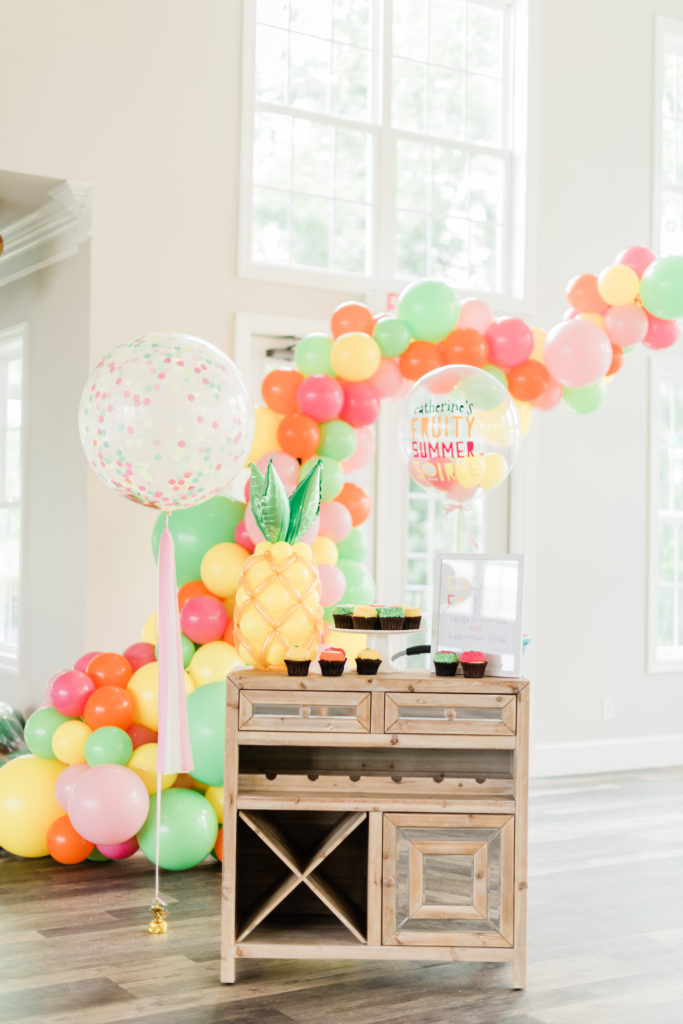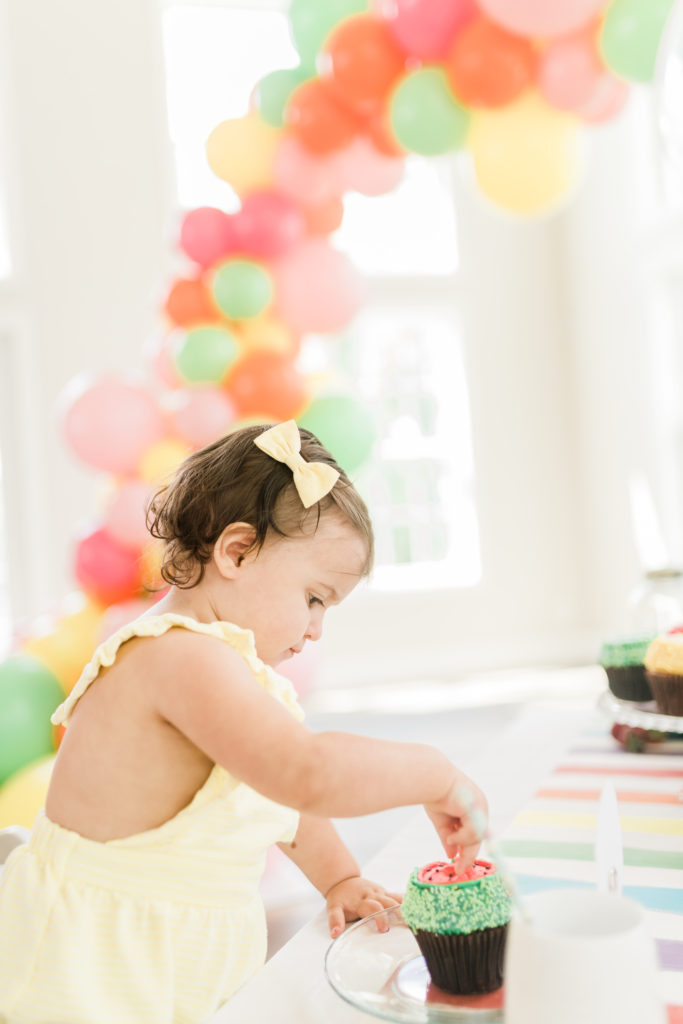 The oversized balloons with confetti, personalized with your favorite phrases, can't be left out of your next party! My favorite part was creating the pineapple because it was the finishing touch to make this the perfect event.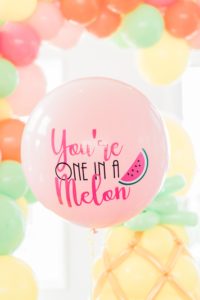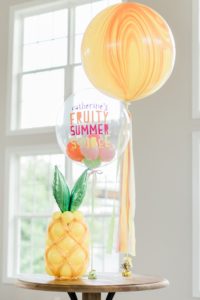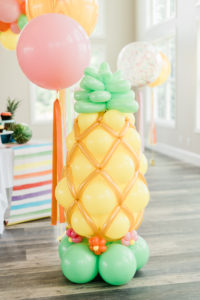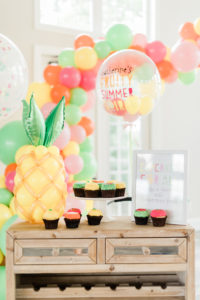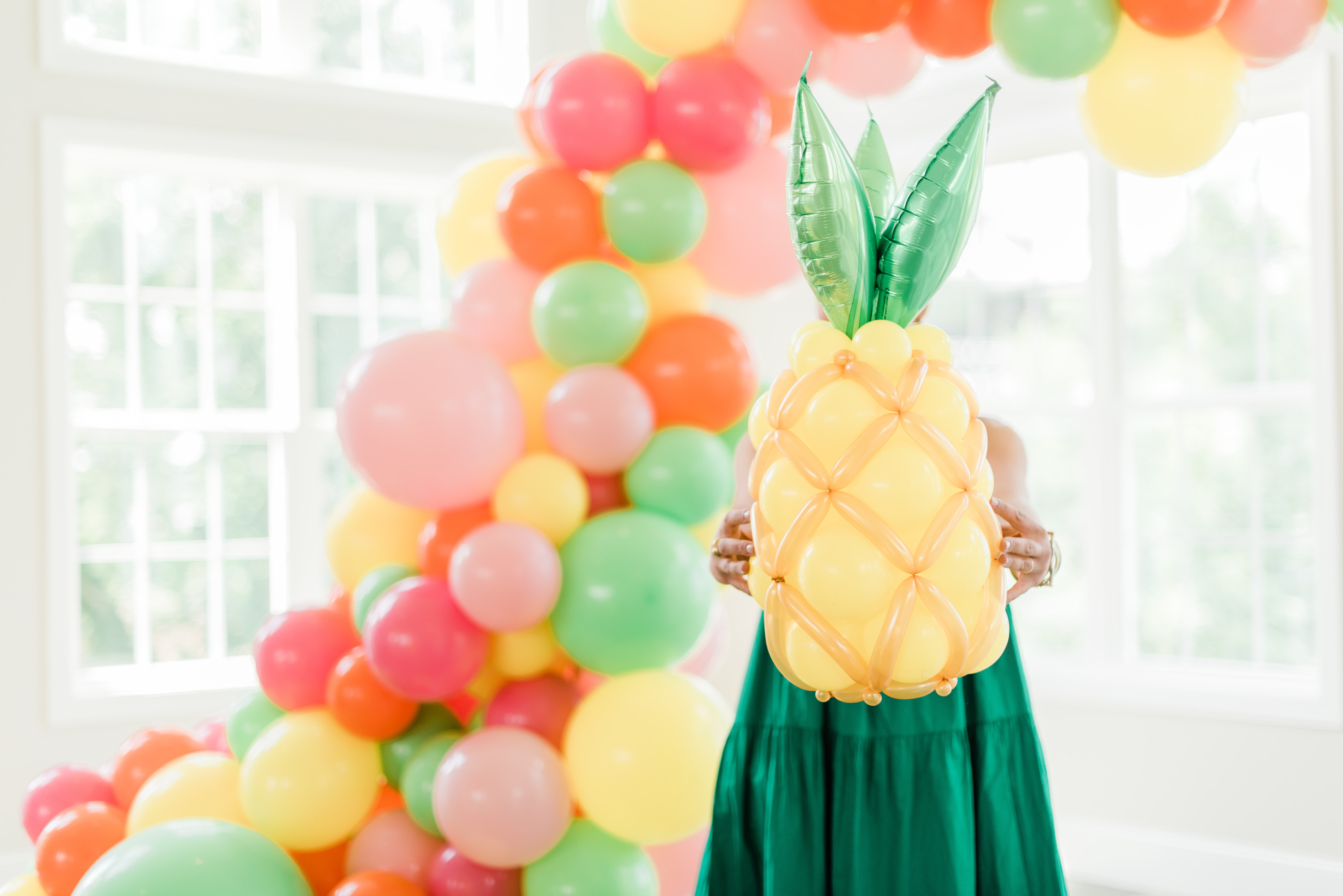 Thanks to all of you ladies for believing in me and making me part of your team! And for all the fans out there, be sure to follow our pages so you don't miss out on any of our content featuring the beautiful things we are creating for our clients!
Venue: Riverside Event Venue
Stationery: Salt + Paperie, Huntsville Paper Co.
Kitchenware: Della's Kitchen
Balloon Designs: Gina's Balloon Decor
Cupcakes: Smallcakes Huntsville
Photography: Gari-Ann Kia Photography