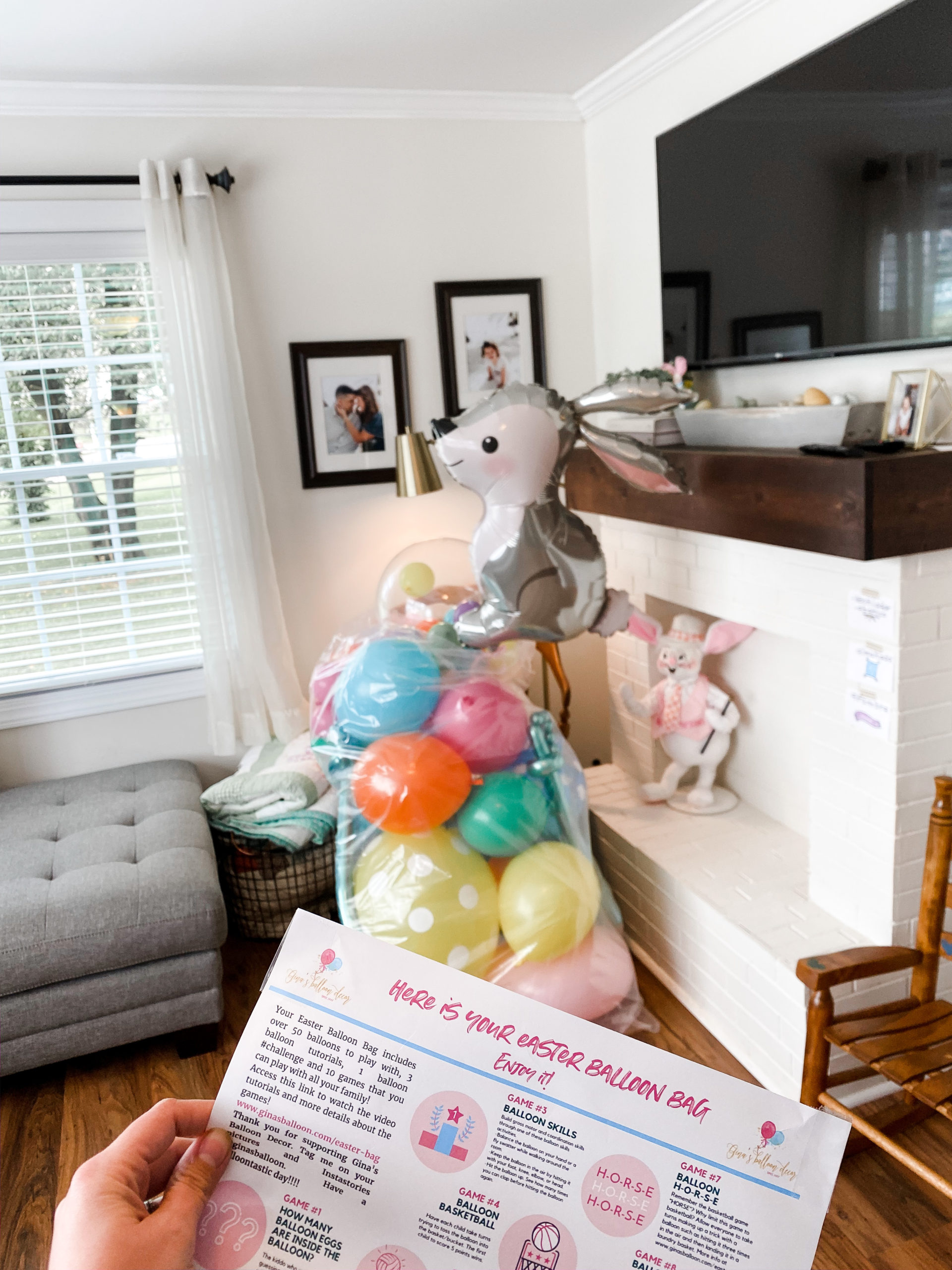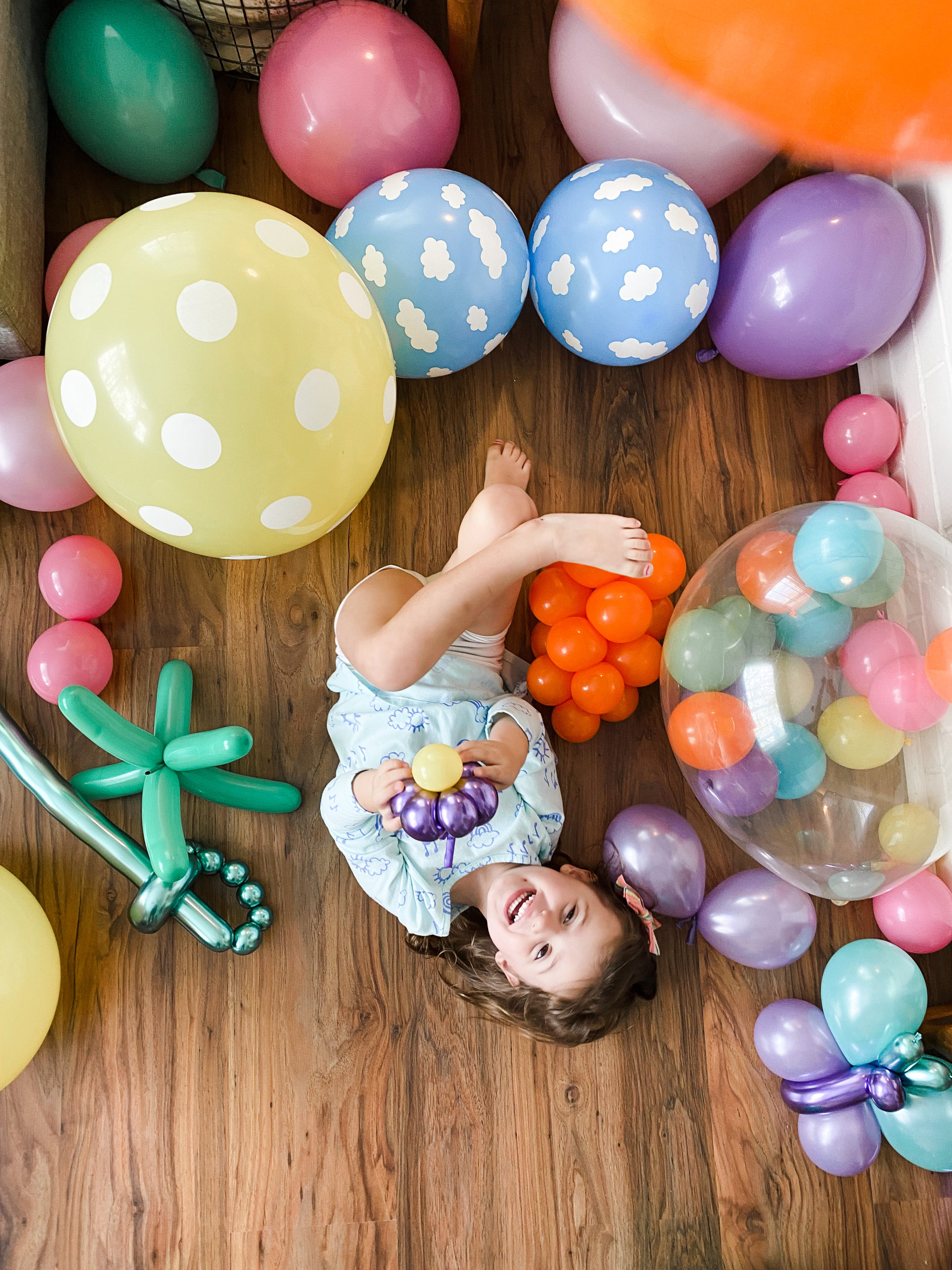 Order your Easter Balloon Bag today!
Surprise your children with balloons this Easter. With the quarantine guidelines now going until April 30th, Easter will be so different this year. It's my hope that the Easter Balloon Bag will bring joy to your family while you celebrate together, yet separate from other loved ones.
Plus, I always dreamed of designing something with balloons that children could have fun at home and, at the same time, they could learn. The timing was perfect for creating this (although not what any of us wanted). Inside the kit, you and your kiddos will find balloons of different sizes and colors and instructions for lots of activities.
Included…
A giant bag with more than 65 balloons in different sizes and colors.
3 video tutorials. My children recorded 3 videos on TikTok to teach your children how to make a basic balloon flower, a butterfly, and a carrot. (It was family fun for us!) You will have exclusive access to this link when you receive your bag -> Video Tutorials For Kids
A fun #balloonchallenge. Video tutorial included!
Make your very own egg hunt at home, but before, your children must guess how many eggs (balloons, in this case ) are inside a larger 16″ inch balloon.
Colorful printout of 10 balloon games ideas to entertain your kiddos!
The bag is ideal for two children. You can order as many as you want!
Cost: $45 with no delivery fee
Why order today?
It's perfect for your own kids or to send as a surprise to another family in the Huntsville area. All children deserve to have Easter fun during the quarantine.
You will be supporting a small business. This small business of mine is my total sustenance and what I do for a living. From the bottom of my heart THANK YOU for your support!
Free -contactless!- delivery throughout all Madison and Huntsville areas. I'll be following CDC regulations.
Bag quantities are limited, and delivery days are also limited. Order yours today!
Next delivery dates:
Saturday, April 4th
Friday, April 10th – ALMOST SOLD OUT! HURRY AND MAKE YOUR ORDER TODAY!
Saturday, April 11th. SOLD OUT
Do you have any questions? Do you want to place a big order for your students or your little neighbors? Please send me an email to hello@ginasballoon.com. I'll do my best to reply to you on the same business day! Thank you!